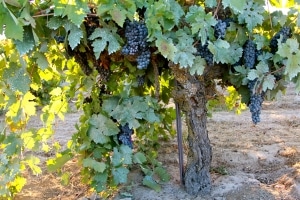 Cinsault (San-soh) a high-yielding, early-ripening, hot-weather red grape, generally used in blends. Cinsault tends to be low in tannin, and is often added to blends to add a spicy component. Among the grape's claim to fame is being half the genetic cross (along with pinot noir) behind the South African Pinotage grape. Cinsault came to California in the 1860s, but total planting remains under 1000 acres.

2019 Cinsault
The Bechthold Vineyard is a one-of-a-kind 140-year-old vineyard, the oldest Cinsault vineyard in the world. The 2019 growing season was warm without too many heat spikes, and no rain during the ripening phase. 2019 was an excellent vintage, producing wines with great acidity and bright fruit flavors. The ancient vines produced a Cinsault with great concentration – lots of juicy black cherry, rhubarb, and plum, with notes of vanilla from extended barrel aging.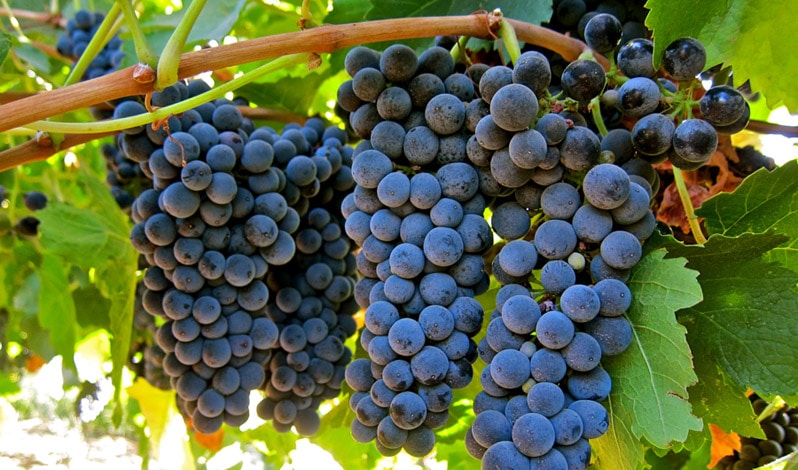 Petite Syrah (Puh-TEAT Sur-RAH) is a cross between the two grapes, Syrah and Peloursin, developed in France in 1880 by Dr. Francois Durif. Though not known to be grown anywhere in France today, it is grown in California and Australia. "Petite" hardly describes its character. The grape produces a wine dark in color (blue-red hues) with great extraction and big tannins that will reward those with the patience to cellar.

2015 Petite Syrah
Filled with blackberry, juicy plum, and hints of dark chocolate and mocha. The extraordinary flavors from the fruit, medium acidity and the oak barrel spice come together with layers of complexity. This full-bodied Petite has a smooth texture with a firm tannin backbone that will keep this wine drinking youthful over the next 10 years.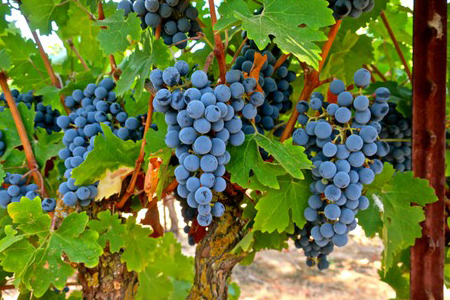 Syrah (Sur-RAH; also known as Shiraz) is the most planted Rhône varietal in California. Its aromas are of smoke, bacon fat, black fruit and crushed rock, with flavors of blueberry, blackberry, black olive and spice, full body and velvety tannin.

2018 Syrah
Golden Vineyard in Mendocino is ideal for growing Syrah, a variety that emphasizes the terroir. Our Onesta Syrah is filled with juicy plum and black cherry with a hint of lavender and sage. The earthy or meaty aromas release after some time in the glass, giving graphite and maple-smoked bacon flavors. The complexity of this wine comes to fruition on the palate with firm tannins and a velvety long finish.
"If you tell the truth, you don't have to remember anything."
– Mark Twain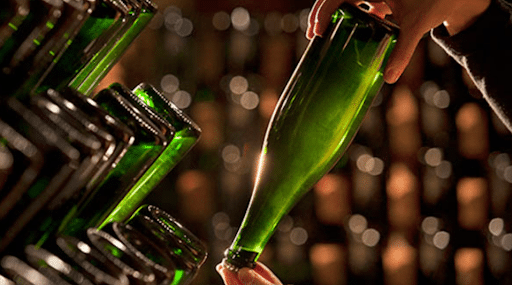 (metōdˌ SHampəˈnwäz) Method Champenoise is the term used to describe the traditional method of making champagne or sparkling wine. It involves a second fermentation that takes place in-bottle, riddling to assist with removal of the lees, and then freezing of the lees for rapid removal before final fitting of a Champagne cork and halter. The process of removing lees is called disgorging. While being labor intensive and expensive, this process produces the highest quality sparkling wine.

2018 Onesta Blanc de Blanc

Jillian's (Winemaker) Tasting Notes:
The 2018 Onesta Blanc de Blanc has popping aromas of pear, green apple, and hints of citrus. On the palate the flavors explode with peach, honeysuckle and lemon. The bold floral notes are balanced with savory toasted brioche. The wine has a creamy texture and long dry finish.
Cinsault (San-Soh) is the Queen of Rosé varieties in Provence, producing elegant & sophisticated wines. The large berries in a Cinsault cluster give high juice yields with low color and phenolics. Onesta Rosé is made in a Provençal style, the Rosé is completely dry and elegant with rich texture.

2021 Rosé of Cinsault
Onesta Rosé is opulent and bursting with flavors of guava and melon, delivering a mouthwatering long finish. Made in a Provençal style, the Rosé is completely dry (no residual sugar) and elegant which makes it the perfect wine for relaxing with friends on a warm spring or summer day.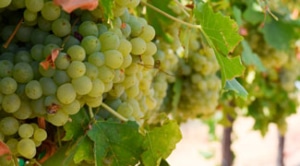 Grenache Blanc (Gruh-NOSH Blonk) is the white-berried equivalent of Grenache Noir, and, like its red variant, is drought-resistant, vigorous, and does well in warm climates. It is the fourth most commonly planted white grape varietal in France, comprising over 37,000 acres in Roussillon alone. More and more acres are being planted to this delicious white grape variety.

2019 Grenache Blanc
Meyer lemon, and a hint of white peach aroma jump out of the glass. A bright and refreshing white wine, with complex layers of sea mist and minerality, will quench any thirst on a hot summer day. Inspiration for this wine style developed while drinking the white wines from the Amalfi Coast of Italy, where the mountains meet the sea. Like the wines of the Amalfi region, the Onesta Grenache Blanc pairs perfectly with grilled fresh seafood drizzled with green herbs and lemon.