Looking for wines to wow your friends at dinner parties?
Bring a unique bottle of wine to a party that no one has ever tried before and wow people with the story of the oldest Cinsault vineyard in the world!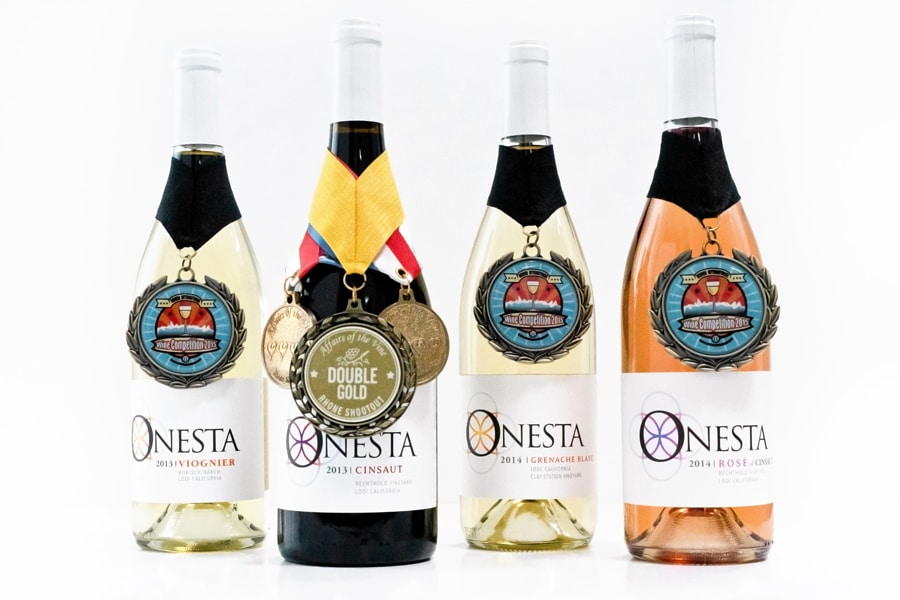 Onesta members celebrate life with wine that feeds the soul.  Get exclusive access to the latest and greatest from Onesta Wines with our Wine Club!
From our best wines shipped straight to your door, to free tastings and invitations to private events at our historical vineyard, you'll get the absolute best of Onesta.
With every package of wine, you'll receive free recipe cards with great meal ideas that pair perfectly with each of the wines in the box.  Some of our past meals have included:
Hoison Pork Chops
Shrimp Scampi
Nicoise Salad
Thai Mussels
Lamb Chops
Click here for a full sample of one of our recipe cards.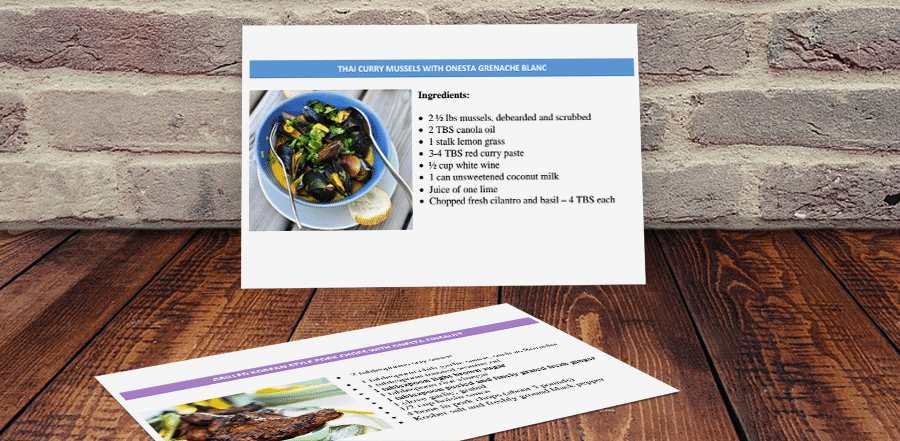 Full list of member benefits:
20% discount
on all wines purchased via Internet or at the tasting room
3 shipments per year
6 bottles, 2 types of wine, Spring, Summer, Holiday.  Originally $130.00!
Exclusive, insider access
to limited, exceptional, cult wines from Napa, Sonoma, and Lodi.
Member-Only access
to events in Napa, Lodi, and SF Bay Area, including our family harvest celebration
Newsletters in your inbox
with updates from Jillian about winemaking and living Onesta!
Unique recipes 
that pair perfectly with each of the wines in your shipment.
2 free bottles of wine 
for every friend that you recruit into the Onesta Wine Club.